Here's a random list of Southern-style books I've found while rambling online... I haven't read any of them, but they all look interesting, and I'm going to try to check them out this year.
Flannery O'Connor: The Cartoons
. Before she became an author, O'Connor wanted to be a cartoonist. Here's an anthology of her cartoons for high school and college publications.
Preachers and misfits, prophets, and thieves: The minister in Southern fiction
by G. Lee Ramsey, Jr. An exploration of the weird world of religious zealots in Southern fiction such as Flannery O'Connor's
Wise Blood
.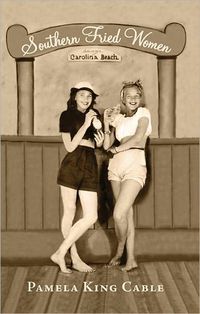 Southern Fried Women
by Pamela King Cable. Ten short stories featuring women of the "real" South; these ain't your typical Southern Belles!
In Love with the Enemy by Brigett Scott
. This is the first novel from Scott, who is also an assistant professor at Nicholls State University in Louisiana. Her book features a "small-town Southern girl" who looks to be a regular "Jane Bond"!