Hello, Everyone! I have another batch of new Southern fiction for your perusal, all dealing with mystery in some way. Nothing is off limits -- we even have a psychic waitress who sees vampires!
A Grown-up Kind of Pretty
is Georgia resident
Joshilyn Jackson's
fifth novel, a mystery about a family of young mothers. Here's what it says on her website about this novel: "
When a long-hidden grave is unearthed in the backyard, headstrong young Mosey Slocumb is determined to investigate. What she learns could cost her family everything…"
Mississippi Cotton
is
Paul Yarbrough's
first novel. He was born and raised in Jackson, Mississippi, and his novel describes rural Mississippi in the 1950's, as told by 10-year-old Jake Conner. Although the novel begins with a murder, the tale is more about the history of the Southern people and their controversial relationship with the Civil War.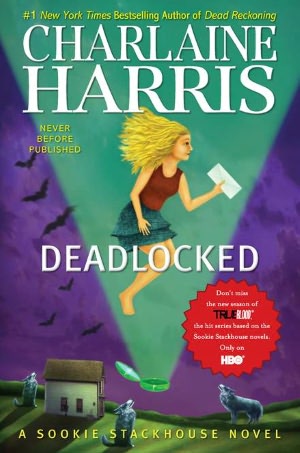 Deadlocked
is the 12th in
Charlaine Harris's
Southern Vampire series and follows psychic, small-town Southern waitress Sookie Stackhouse as she works to solve a murder case. Harris is a native of the Mississippi River Delta area and has been publishing novels since 1981.